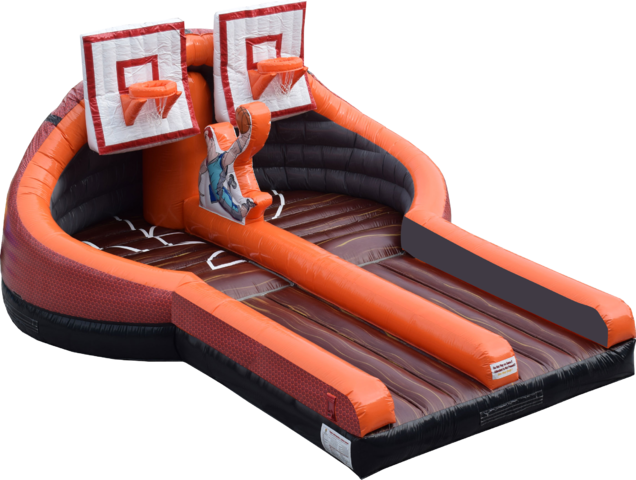 Slam Dunk Challenge
Setup Area: 27L x 21W x 12H





$0.00

Please call to reserve this item.

Slam Dunk Challenge
Here is a show stopper to take your event to the next level! Our awesome new Slam Dunk Interactive Game challenge is a treat fro yuor future NBA star! Run down the run way and use the pillow to spring board a slam down a big dunk jam! Two can enjoy the fun at once becasue it is a dual lane unit to keep the kids/adults moving through and creating a fast pace slam dunk contest!