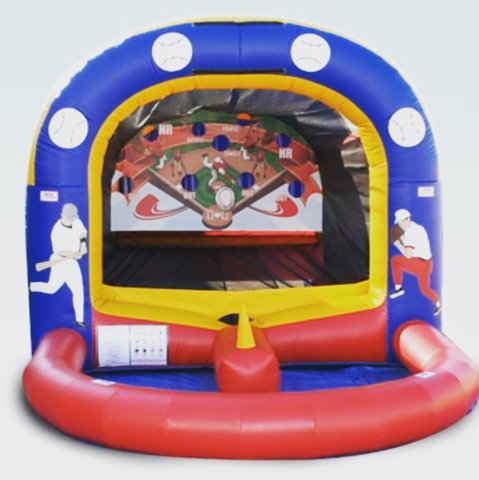 T Ball Challenge
Setup Area: 12L x 12W x 12H




T Ball Challenge
A True Crowd pleaser! This Brand New Game allows your little leaguer to hit one out of the park! Who will hit a home run and who will strike out? Step right up and give it your best swing and show the crowd what this future big leaguer can do!. Kids and adults alike will love the challenging task of hit the ball through the goals for hits or outs! This safe & fun game features a soft bat and light plastic balls for hitting, also a large arch circle around the batter to keep from kids from getting to close to the batter swinging. The T ball inflatable interactive game is great for all events and especially large events that want to impress!
Keep in mind we do have a $150 minimum order when processing your order.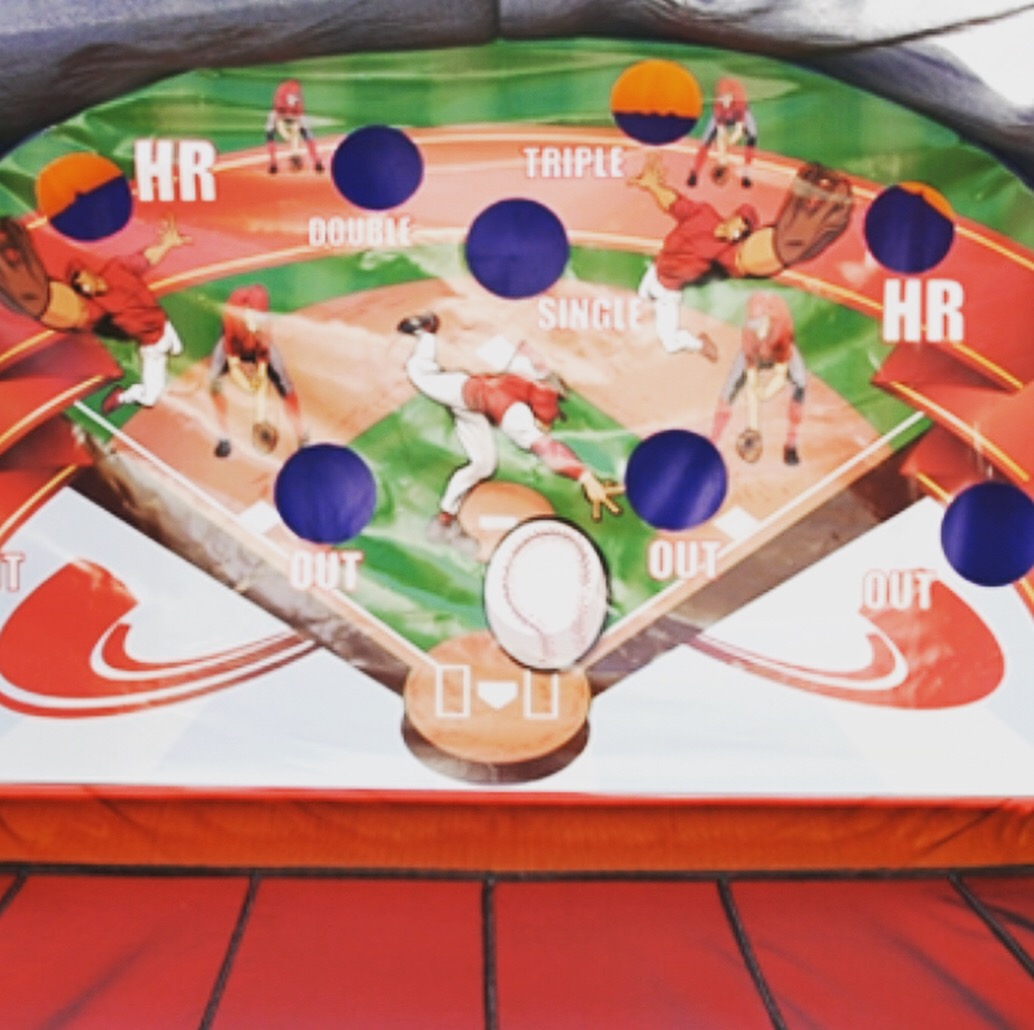 Secure your date today!
Book Online or Call 407-967-2812
Impressive Large Game!

1 Players at a time!

6 Hour Rental!

Free Delivery w/in 10 miles!

Professional On-Time Service!

Easy Reservations!

Reserve The T Ball challenge Today!