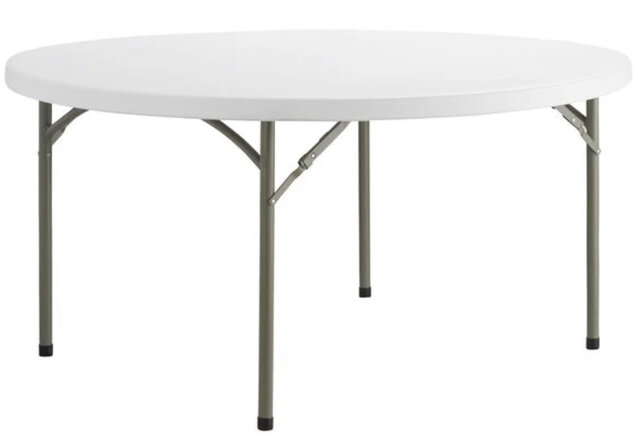 60" Round Tables
60inch Round Banquette Tables
These are 60 inch solid plastic banquette style round tables and are very conveniant for banquettes, weddings, corporate events, store grand openings, backyard parties you name it and they are perfect for your event. If you need a place to hold presents, food or a somewhere to eat? Here's the answer. Our Round 60 inch tables can seat 6-8 adults comfortably.
Keep in mind we do have a $200 minimum order when processing your order. These banquette tables are perfect for events that is inside or outside, at your home or at the park, anywhere you are hosting your event! If you are in need of renting tables in the
Apopka
,
Astatula
,
Altamonte Springs
,
Bushnell
,
Center Hill
,
Clermont
,
Davenport
,
Four Corners
,
Groveland
,
Horizon West
,
Howey in the Hills
,
Kissimmee
,
Leesburg
,
Maitland
,
Mascotte
,
Minneola
,
Montverde
,
Mount Dora
,
Ocoee
,
Orlando
,
Tavares
,
Webster
,
Windermere
,
Winter Garden
,
Winter Park
and surrounding areas for all of your event and party needs! (delivery fees calculated at checkout)
! Here is a direct link to our
white chairs
, because if you need tables you most likely will need chairs.